Murda Beatz in Zargara "The Moaner" Jon Snow Brown Faux Fur Coat in Ottawa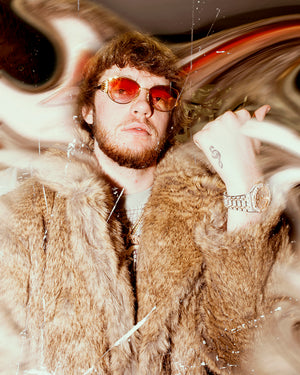 Not sure if you know who Murda Beatz is, but i've been following his career for a while. its been crazy to see him achieve greatness at such a young age, 23, and produce for everyone in Hip-Hop from Drake to Migos and the list goes on. 
Since it's been super inspiring to see his growth, i knew i had to go to his show as soon as he announced he was coming to Ottawa. 
We went to the show prepared to give him the Jon Snow Brown Faux Fur Coat and by staying till the ending and @osmocapture finessing his way to him after his show and getting him to try it on, we were successful.
Some fire pics also came out of it.